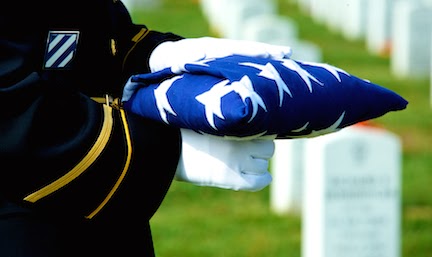 A bipartisan bill currently before the House is focused on increasing efforts to prevent suicide among our veterans. According to a study done by the VA, an average of 22 veterans commit suicide every day.
The bill endeavors to increase suicide prevention efforts and provide increased access to mental health care and counseling, including additional reviews of discharges for individuals diagnosed with
PTSD
or
TBI
to ensure that they have access to the care they need.
Additionally, the bill would authorize the VA to offer a student loan repayment program for psychiatrists and mental health care providers to increase the VA's level of staffing which would increase the availability of care.
The bill is named for Clay Hunt, a young man who joined the Marines in 2005. After multiple deployments and a Purple Heart, he left the military in 2009 and became a veterans' advocate. Although he suffered from severe PTSD, he was only given a 30% rating by the VA. Receiving the mental health care and counseling he needed was difficult and took months to schedule. He appealed his rating, but the VA lost his paperwork.
After going through the hassle of submitting it all again, he took his own life in 2011. Just weeks after his death, the VA approved the appeal and awarded him a 100% rating.
Unfortunately, this warrior's story is not unique. It is our hope that between legislation and the changes the VA is rolling out, the system will change for the better and that our veterans who are struggling to cope with PTSD will be able to quickly receive the care they desperately need and richly deserve so that tragedies like Clay Hunt's can be prevented.