Traumatic Brain Injury (TBI)
The VA awards disability compensation for TBI conditions that are service-connected. The DoD will also rate service-connected TBI conditions as long as they also make the service member Unfit for Duty. For Reservists, the TBI must have occurred in the Line of Duty to qualify.

Traumatic brain injury (TBI) is a condition where the brain is damaged because of a traumatic event. A "traumatic event" is any event, like a car accident, IED blast, gunshot wound, falling and hitting your head, etc., that causes damage to the brain.
Traumatic events often cause other conditions in addition to brain injury (broken bones, lacerations, etc.). Any condition caused by the traumatic event that is not the result of the brain injury can be rated separately. All conditions resulting directly from the damage to the brain are rated under the TBI Rating System.
In order to be rated for TBI, documentation of the initial TBI must be submitted along with any claim. If there are multiple documented TBI's, then the symptoms of all of them will be considered and rated together.
Rating TBI is incredibly difficult due to the complexity of the brain. The brain controls every function in the entire body, whether it be voluntary or involuntary. TBI can affect one, many, or all functions of the body, depending on the location and severity of the TBI. Because of the vast variety of problems TBI can cause, each case of TBI is unique.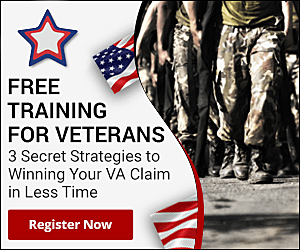 The Traumatic Brain Injury Rating System takes into account each symptom a veteran develops as a result of their TBI. The symptoms caused by TBI can last a few days or be permanent. Some symptoms develop immediately following the TBI, while others don't appear until years later. As long as the symptoms can be clearly linked in medical records to the TBI (and not another cause), they can be rated under TBI. The DoD will only rate the TBI symptoms present at the time of separation, but the VA can rate any symptoms that develop over time.
Because of the Pyramiding Principle, a single symptom caused by TBI can only be rated once. When applying the Traumatic Brian Injury Rating System, take care to not violate the Pyramiding Principle. If two different rating options both cover the same symptom, then both cannot be used.