About Us
We are a team of military medical professionals. With experience ranging from health care administration to analyzing military medical laws, policies, and directives, and reporting to congressional committees, we know and understand every aspect of Military Disability.
---
Brian Reese, CEO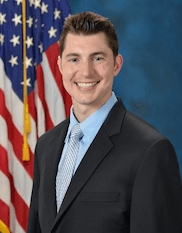 Brian Reese is an Air Force service-disabled veteran and VA disability expert. His personal frustration with the VA disability process led him to found VA Claims Insider in 2016, which provides veterans with expert education-based resources for successfully submitting or re-submitting winning VA disability claims. His eBook, "The 9 Secret Strategies for Winning Your VA Disability Claim," has been downloaded more than 300,000 times in the past three years and is the #1 rated free VA disability claims guide for veterans. Brian is a former active duty Air Force officer with extensive experience leading hundreds of individuals and multi-functional teams in challenging international environments, including a combat tour to Afghanistan in 2011. He is a Distinguished Graduate of Management from the United States Air Force Academy and holds an MBA from Oklahoma State University's Spears School of Business, where he was a National Honor Scholar (Top 1% of Graduate School class).
---
Rebecca Sara, Co-Founder and COO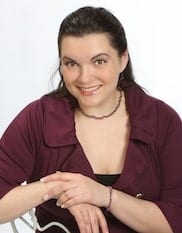 Rebecca Sara is a proud military brat, born and raised in the Air Force. She first started working in veterans' disability in 2011 when she joined Dr. Johnson in reviewing claims for the Physical Disability Board of Review (PDBR) in Washington DC. Recognizing the immense lack of accessible information about the military disability systems, she partnered with Dr. Johnson in 2013 to found Military Disability Made Easy and provide veterans with the knowledge and assistance they deserve. Using her more than 10 years of experiece as a writer, copy editor, and proofreader for publishers such as Simon & Schuster, Rebecca focused on writing content for Military Disability Made Easy that made the complicated disability materials as simple and accessible as possible. Now with over 12 years of experience working in the veterans disability system, Rebecca has become one of the top veterans disability experts in the nation, specializing in both the DoD and VA Disability Systems and the extensive VASRD.
---
Dr. George P. Johnson, Co-Founder and Advisor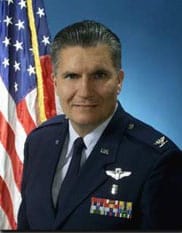 Dr. Johnson is a retired Air Force Colonel with over 30 years on active duty. During his Air Force career, he worked as a flight surgeon, an instructor at the United States Air Force School of Aerospace Medicine, a squadron commander, a group commander, and a deputy medical center commander. Dr. Johnson culminated his Air Force career as the Director of Force Readiness and Health Assurance, Force Health Protection and Readiness Programs, Office of the Assistant Secretary of Defense for Health Affairs. In this position, he was directly responsible for the health and medical support of all military members in deployed environments and contingency operations. He coordinated policies and directives with senior health care leaders in the three services, the Coast Guard, the reserve component, Veterans Affairs, and the civilian community. He also worked with allied partners to coordinate reciprocal healthcare agreements and allow data collection/sharing. He analyzed laws, policies and directives, and reported activities to congressional committees. Following retirement from the military, Dr. Johnson worked as a military disability consultant for the Physical Disability Board of Review (PDBR) in Washington DC and for the VA, performing C&P Exams. He partnered with Rebecca Sara in 2013 to found Military Disability Made Easy, using his vast experience to ensure veterans have access to the important information they need to receive the benefits they deserve.
---
Under this leadership and with all our combined experience, we have every tool needed to help you understand the military disability process.
We know the process. We know the laws. And we want to help you Secure Your Future … Painlessly.