VA Appeals
Topics:
If you have carefully reviewed our site and feel that your case was not determined correctly during the VA Disability Process, or you think you deserve a higher Military Disability Rating, here's what to do.
---
How to Prepare to Submit VA Appeals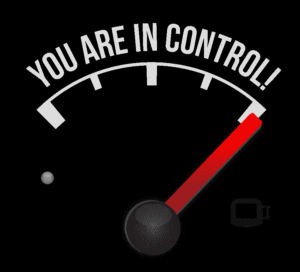 Preparation is essential when submitting VA Appeals.
Make sure that you have ALL of the appropriate documentation that relates to your condition. You should already have everything you need, but it never hurts to review the checklist and make sure you aren't missing anything.
Gather medical documents from all military, VA, and civilian providers. You need all of your service records, especially anything, like deployment records, that provide evidence of service-connection based on your service circumstances.
Also make sure to gather all other documents that in any way relate to your VA Disability case. This includes any and all correspondence between you and the various Boards or agencies regarding your case. For example, if you are applying to the US Court of Appeals for Veterans Claims, they will need all records and correspondence from all lesser VA Appeals decisions. You cannot appeal to the higher authorities until all the lesser avenues have been exhausted.
In addition to these records, if you can, get signed testimonies from witnesses about your condition and how it impacts your daily life and ability to work. These aren't always needed, but can be very helpful depending on the goal of your appeal. Testimonies from employers, fellow service members, family members, can all provide helpful perspectives on your conditions.
Even if it has been many years since your discharge, you need to submit all pertinent documents from before and after separation. The VA will give VA Disability Benefits to all service-connected conditions, even if they develop after you leave the military, and they will continue to update the ratings for these conditions if they change over time. Because of this, all evidence concerning your conditions, regardless of the date, should be submitted.
Remember to identify which type of service-connection applies to each of your conditions so you can get the necessary evidence to prove it. If you cannot prove service-connection, then you cannot qualify for VA Disability no matter how many VA Appeals you submit.
Gathering the correct documentation is the most ESSENTIAL step when submitting VA appeals. If you do not have the proper evidence of a condition, then submitting an appeal would just be a waste of time.
Once you have all the appropriate documentation, you are ready to submit your appeal.
WARNING: Don't ever send the original copies of your records unless they are specifically asked for. These records are the basis of your entire disability case, and you can't afford the hassle of losing anything! Always keep copies of everything!
---
Submitting VA Appeals
There are two levels of VA appeals.
You can submit an appeal if you disagree with any part of the VA's Rating Decision, whether the rating, the reason the claim was denied, or the effective date.
You do not, however, submit an appeal if you would like the VA to update your rating to reflect your condition over time (increased evaluation), if it has been more than a year and you want to reopen a claim that was denied, or if you want to apply for secondary conditions. In these cases, you apply using VA Form 21-526EZ or online through VA.gov.
Level 1.
Once you have received your Rating Decision from the VA, you can submit an appeal at this level.
First, you need to choose which review lane (below) you want to appeal to. You can choose different lanes for different issues, but do NOT submit more than one appeal for a single condition. That will really mess things up. So, if you applied for a knee condition and a heart condition on the original claim and disagree with both decisions, but for different reasons (i.e. one is missing evidence, one isn't), you can submit each condition to different lanes, depending on the issues.
The three review lanes are each designed to help streamline the process depending on your appeal type. Choosing the best review lane for your appeal is essential to having it processed correctly.
Lane 1. Higher Level Review.  This lane is for cases that do not have any new evidence and are fairly straightforward. If the VA made an error and the evidence in the claim clearly proves their error, then this is the lane for you. Difference of interpretation/opinion can also be processed in this lane, however, if you are disagreeing with a standard VA interpretation that they use regularly across the board, a higher level of appeal may still be needed. The majority of appeals that do not have new evidence will be processed correctly in this lane. 
To apply to this lane, submit VA Form 20-0996.  You must submit this form within 1-year of the VA's last decision on the issues being appealed.
Once you receive a decision from this lane, if you still disagree, you can submit another appeal to Lane 2 or Lane 3.
Lane 2. Supplemental Claim (New Evidence). This lane is for claims that have new evidence that wasn't submitted with the original claim. If the VA made a decision about your case, but didn't have all the evidence and you'd like to submit additional evidence, then this is the lane for you. Only submit to this lane if you have new evidence regarding your conditions that the VA has not yet seen and that provides significant evidence to support your claim.
To apply to this lane, submit VA Form 20-0995. You can apply to this lane any time you receive new evidence that is relevant to the original claim. Your case will be strongest, though, if you apply within 1 year of the last decision made in your case.
Once you receive a decision from this lane, if you still disagree, you can submit another appeal to any of the three lanes, depending on your circumstances (new evidence, none, etc.).
Lane 3. Board of Veterans' Appeals. If you have a more complicated case that won't be cleanly processed in the other lanes, then you need to appeal directly to the Board of Veterans' Appeals (BVA). The BVA has a higher level of authority to make decisions than the other review lanes, and so can better judge more complicated cases.
The first step in applying to the BVA is to submit VA Form 10182, Notice of Disagreement (NOD). You must submit your NOD within 1 year of receiving the decision on your original claim or on your appeal to a different lane.
On the NOD, you will need to choose a BVA review lane. You have three options:
– Direct Review: Choose this is you have no new evidence and do not need a hearing. This option will process the fastest.
– New Evidence: Choose this is if you want to submit new evidence but do not need a hearing.
– Hearing: If you want to testify in support of your claim, you can choose to have a hearing. You can also submit new evidence.
Once you receive a decision from the BVA, if you still disagree, you can submit another appeal to Lane 2 with new evidence or you can move on to Level 2 of VA Appeals. 
Level 2.
Once you have received your rating decision from the BVA, you can submit an appeal to the US Court of Appeals for Veterans Claims. Appealing to this court is taking legal action against the Secretary of Veterans Affairs. This is the highest level of appeals within the VA.
The Secretary has the power to make exceptions to the law in special cases, so after applying to this court, they may review your case and decide to make exceptions. If not, it will go to court.
Note: You CANNOT appeal to this level if there is any NEW evidence to be considered. If you have new evidence, then you need to submit it to Lane 2. If you submit any new evidence here, your case will be thrown out.
To appeal to the US Court of Appeals for Veterans Claims, submit a Notice of Appeal within 120 days of the BVA's decision. If it is after the 120-day period, it is too late to submit an appeal.
This court charges a $50 filing fee that must be paid when submitting the Notice of Appeal. It can either be paid by check or money order to the U.S. Court of Appeals for Veterans Claims. If you honestly can't afford to pay the $50 fee, you can file a Declaration of Financial Hardship instead.
You can submit the Notice of Appeal to the Clerk of the Court by mail to the address noted on the form, by fax to (202) 501-5848, or by email to [email protected]
These directions are only for filing on your own. If you have a legal representative, there are additional things that must be done. Full details for your representative can be found on the Court's website.
Once you have submitted your appeal, the Court will contact you with further instructions.
If you do not agree with the Court once they make a decision on your case, you can file a motion for reconsideration within 21 days. Once that time passes, then the Court's decision is final. The only further option for appeal is if you receive new evidence. You then can submit that to Lane 2.
---
VA Appeals FAQs
What do I do if the VA makes a mistake on my disability?
If the VA makes a mistake or if you do not agree with their decision in any way, you can submit one of the VA Appeals, depending on the issue.
What are VA Appeals?
After a Veteran receives the VA's decision on their original disability claim, they can submit a VA appeal if they disagree with the decision. There are multiple different levels and types of VA appeals, depending on the circumstances of the appeal.
How do I submit my VA Appeal?
If this is your first appeal, you need to first determine which Review Lane to submit to in order to find the correct forms and submission instructions. We have full details on our VA Appeals page.
Can I submit a VA appeal at any time?
Technically, yes, you can submit a VA Appeal at any time. However, some types of VA appeals do have time limits. If you are unable to apply within those time limits, then that type of appeal will not be available to you. There will, however, always be some type of VA appeal that is open to you.
What are the different RAMP appeal lanes?
There are three lanes of VA Appeals at the first level. The Higher Level Review Lane reviews straightforward cases with no new evidence. The Supplemental Claim Lane reviews appeals with new evidence. VA appeals in the final lane are sent straight to the BVA.
How long does it take the VA to process my appeal?
Under one of the review lanes, the goal is to process the claim in about 125 days. However, the BVA lane and other higher levels of review could take years to process.
What do I do if my appeal is denied?
If your appeal is denied, you may be able to appeal again under one of the review Lanes or appeal to a higher Board of Review, depending on the circumstances. Full information can be found on our VA Appeals page.
How can I check on the status of my appeal?
You can find the current status of your appeal in your VA.gov account or by calling your Regional VA office.