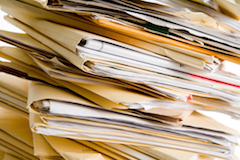 The VA acknowledged recently that its claims appeal process is broken and they are working to address the issues involved. Currently, many thousands of veterans are waiting more than 5 years for their claims to be settled. From 2012 to 2015, pending appeals cases increased by 35%, to more than 450,000 today. Of those, more than 80,000 veterans have been waiting longer than 5 years and 5,000 veterans have been waiting for more than 10 years for their cases to be settled.
Steps currently being taken include updating the computer and IT systems used to process claims appeals, streamlining the appeals process by making it possible for veterans to submit additional information without triggering another set of reviews, hiring additional personnel, and digitizing archived inactive claims records to allow for quicker processing times.
A year ago, the VA launched Caseflow Certification, a web-app which verifies whether the required documentation needed for an appeals claim is present and automatically identifies if new information is added, reducing errors and delays caused by manual claims processing.
Earlier this year, the Veterans Benefit Administration began collecting archived claims records from regional repositories east of the Mississippi and digitizing them to be uploaded into the Veterans Benefits Management System. Previously, the VBA only digitized an archived claim records if the veteran or family members submitted new disability or Dependency Indemnity Compensation claims. When these claims were submitted, the records had to be located and retrieved, boxed up and shipped to the office handling the claim. This added several days to the claims process. By digitizing archived inactive claims records and uploading them into one system, this information will be instantly available to claims processors anywhere in the country. The VBA expects to complete this work by the end of 2018.
The VA pledges to continue its efforts to improve the appeals claims process for veterans. Because of the fact that many of its procedures and policies are mandated by Congress, the VA has reached out to both the House and Senate for help in passing legislation that will make it possible for the VA to make significant changes to the process. In recent months, several bills have been introduced in both houses of Congress to address these issues. Hopefully, legislators will recognize the urgency of acting quickly to help our veterans get the benefits they deserve.