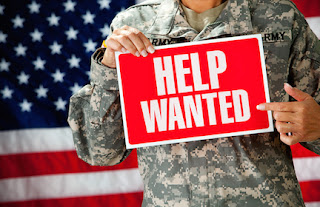 Last month VA Secretary David A. Shulkin announced that the VA has resolved the problems with the Veterans Crisis Line. The opening of the new Veterans Crisis Line center in Atlanta on December 20, 2016 has made it possible for the Veterans Crisis Line to increase its capacity by almost 600 veterans each day, practically doubling its ability to help veterans and their family members in crisis.
Having this second Veterans Crisis Line facility up and running has enabled the VA to not only help more veterans but to do so more efficiently. Before the Atlanta facility opened, the call rollover rate was frequently more than 30%. As of March 21, 2017, the call rollover rate has been reduced to less than 1%. This means that more than 99% of Veterans Crisis Line calls are promptly answered by Veterans Crisis Line responders.
The Veterans Crisis Line is a valuable and effective resource for those who are struggling and
is available 24 hours a day.
You do not need to be enrolled in VA Health Care to receive help.
If you are a veteran in crisis or know someone who is, pleasecall 1-800-273-8255 and then press 1, text 838255, or go to
www.VeteransCrisisLine.net/Chat
to chat online
.
The Veterans Center Combat Call Centers are also available 24/7 to combat veterans or service members serving in a combat area. These call centers are staffed by other combat veterans. Call 1-877-WAR-VETS (927-8387).
In addition to the improvements to the Veterans Crisis Line, the
REACH VET
pilot program started last fall has now been extended and is available VA wide. REACH VET is a program that looks at veterans' health records to help identify veterans who might be at an increased risk for suicide. If a veteran is identified as being at risk, VA health care providers then reach out to them to evaluate what types of care might be helpful. Early intervention has been shown to help prevent issues from reaching crisis mode, reduce stress for at-risk veterans and their families, and result in better outcomes. Hopefully we'll see great results now that REACH VET is available VA wide.
Please don't hesitate to reach out—help IS available.