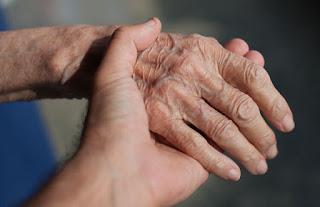 In 2017, the VA suspended the entire program for 3 months (from April 2017 to July 2017) in response to complaints. This lead to a few significant changes being made in September 2017.

These changes, however, were not enough to stop the level of complaints, and so the VA opened two comment periods, one in January 2018 and one at the beginning of December. The comments raised many issues and concerns about inconsistencies in the application of eligibility requirements by various VA medical facilities, and especially about veterans and their caregivers arbitrarily having their funding levels reduced or being discharged from the program without explanation, even though the veteran continued to need and receive care from a family caregiver. 
In response to the January comment period, the VA Mission Act was signed into law last June. The VA Mission Act covers many areas of care, both in and out of network. It mandates changes and improvements in wait times, access to care, closing funding gaps, consolidating programs and modernization, among other things. One significant change prompted by the Mission Act is the expansion of the Family Caregiver Program to include all veterans, instead of mostly post-9/11 veterans. The Mission Act, however, has not adequately addressed the issue of veterans losing their much-needed caregiver benefits.
In direct response to this issue, the VA announced on December 21stthat any discharges and decreases in funding to veterans in the caregiver program temporarily cannot be initiated by the VA. During this period, the VA will conduct an internal review.
The VA states that they are seeking long-term legal and regulatory changes designed to improve the program and provide disabled veterans and their caregivers with the best possible care.
Although the VA cannot initiate the termination of benefits during this period, terminations that are requested by the veteran or the caregiver, those due to permanent institutionalization or long-term hospitalization, those requested by the local Caregiver Program for non-compliance with program regulations, or those caused by the death of the veteran will continued to be processed.
All current beneficiaries of the program will not be affected by this temporary change, and VA medical facilities will continue to accept and approve applications to the program, which has added over 38,000 caregivers since 2011.