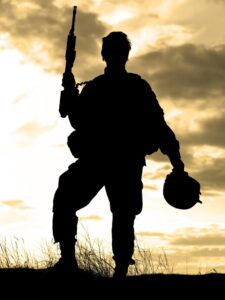 What is Service-Aggravation?
Service-aggravation refers to conditions that are made worse by (but are not caused by) military service and/or service-connected conditions (see ­Secondary Conditions).
Service-aggravated conditions are entitled to receive some disability compensation.
Service-aggravation can apply to two types of conditions:
conditions that Existed Prior To Service (EPTS), including genetic and hereditary conditions
conditions that are unrelated to service and do not meet the requirements for any other type of service-connection
In order to be considered service-aggravated, these conditions must either be made measurably worse 1.) directly by military service, or 2.) by another condition that qualifies as service-connected.
The Issue
In the current regulations that lay out the rules governing service-aggravation, the VA uses two different wordings when referring to the concept of making the condition worse ("aggravation").
When discussing conditions made worse by military service (38 CFR 3.306), service-aggravation is defined as any "increase in disability." When discussing conditions made worse by service-connected conditions (38 CFR 3.310), however, it is defined as "any increase in severity."
While this does not seem like a huge difference, the small variation in wording has led to significant debates in recent years in various veterans courts.
In the majority of these court cases, the courts have interpreted the regulations to define service-aggravation as any significant and permanent increase in the severity of the disability. However, in the 2019 Ward v. Wilkie case, the United States Court of Appeals for Veterans Claims determined that service-aggravation could include even temporary or occasional flare-ups of the condition.
VA's Proposal
In order to eliminate the confusion surrounding service-aggravation, the VA now proposes to change the wording of the regulations to a single, clear definition.
Under these proposed changes, in order for a condition to be considered service-aggravated, "the increase in disability must be permanent, not merely temporary or intermittent" (FR 85, 177).
Once officially published, this change will effectively undermine the decision in Ward v. Wilkie, and ensure that all future cases are determined using this single definition.
Before publishing the final change, the VA will accept and consider comments on this proposed change until November 10th, 2020. You can submit your comments at www.Regulations.gov by searching for "AQ80-Proposed Rule-Aggravation Definition."