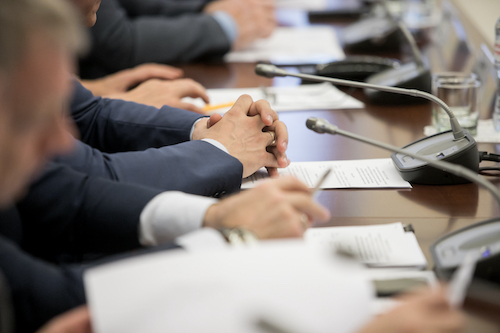 Last week, Congress voted down a bill that would have been both good and bad for veterans, depending on how you look at it. The Comprehensive Veterans Health, Benefits and Military Retirement Pay Restoration Act of 2014, was mostly shot down by Republicans who claimed that while the bill had many great benefits, it stretched some of the VA's capabilities too far and was overall too expensive and financially reckless: It would have cost more than $20 billion.
The bill would have provided family planning support to veterans who were infertile because of injury in combat, provided medical care through the VA for veterans without service-connected disabilities, added dental care to VA benefits, constructed new VA facilities, built up the veterans' education programs, provided more financial aid to family members who have to stay home to care for disabled veterans, and much more.
Those who opposed the bill argued that the bill tried to do too much all at once, and would thus create serious problems, not all just financial. For example, extending health care to veterans who do not have service-connected disabilities would only cause the VA's system, which is already stressed, to decrease the quality of its care for everyone, including those deserving veterans whose disabilities were directly caused by military service. Additionally, building more VA facilities would add significant financial strain to the countries' budget without really adding much benefit since the VA is already significantly behind in their building projects.
On one hand, it's sad that the many good parts of this bill did not get put into action. It is undeniable that there are many ways that benefits for disabled veterans can and should be improved. On the other hand, there were some definite problems with this bill that were avoided. Ultimately, we're hoping that in the future another bill may be passed that includes many of the great things about this bill with a plan that will be more readily acceptable by all members of Congress. Sometimes the best changes have to come in baby steps.
 Ah, the frustration of compromise and politics!