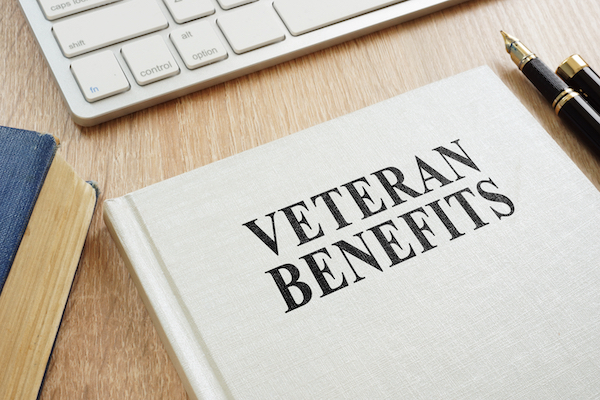 Whether you are just starting to look into separation or you have already been a veteran for years, it may seem impossible to sort through all of the benefits that are available to you through the DoD and the VA.
How can you make sure you are getting everything for which you qualify?
Well, here is a list of all of the benefits offered by the DoD and the VA for veterans with disabilities. We give only a brief overview in this article, so follow the links for more in-depth discussions of each benefit.
DoD Benefits for Disabled Veterans
The majority of disability benefits are provided by the VA, but the DoD does offer some benefits, depending on where you are in the separation process.
If you are active duty, you may qualify for a medical discharge. This is the main disability benefit given by the DoD. If you have service-connected conditions that also make you Unfit for Duty, you can be referred to the MEB for a medical discharge. Depending on how your conditions are rated, you will either be medically separated or medically retired:
If you are a veteran, there are some options available to you that can affect your DoD benefits, depending on your type of discharge.
For medical separations:
For retirements (regular and medical), your DoD compensation is decreased by your VA compensation unless you qualify for concurrent receipt (getting the full amount of both) through either of two programs:
If you have an other-than-honorable discharge, you may qualify for a discharge upgrade, which would then make you eligible for benefits. You can check to see if you are eligible using the VA's discharge upgrade tool.
VA Benefits for Disabled Veterans
Here is a comprehensive list of benefits offered by the VA. We'll start with the disability-only ones, then discuss non-disability benefits, and finally benefits for spouses and children.
VA Disability Benefits
All Veterans with service-connected conditions can qualify for disability benefits from the VA. 
Other VA Benefits
The following benefits are available to all veterans through the VA.
VA Benefits for Spouses, Dependent Children, and Survivors
The following are available for qualifying spouses, dependent children, and survivors of veterans.
This is the comprehensive list of DoD and VA benefits available to disabled veterans. Additional benefits may be available through non-profit organizations and the like.