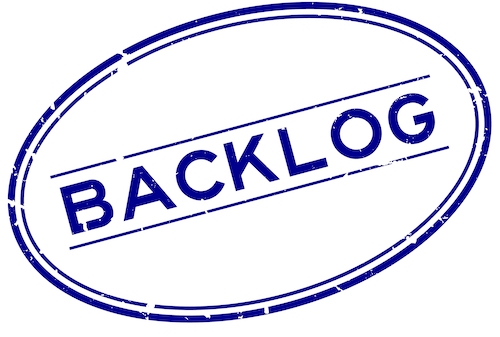 Over the past year, there has been a significant amount of media coverage regarding the VA's excessive backlog of disability cases. They are months behind on processing these claims, and it is taking far too long for our disabled veterans, many of whom cannot work to support themselves or their families, to receive the benefits they need to basically survive.
Fortunately, there are two bills currently in Congress that are designed to help address this ubiquitous issue. Unfortunately, neither of these bills has been passed yet.
The Veterans Backlog Reduction Act has been sitting in the House of Representatives since April 2013. Once this bill finally gets passed, the following will occur.
The VA will give what they call "provisional benefits" to anyone who's claim is not processed within 125 days. This means that if your claim for benefits is not processed within 125 days of the date you submitted it, the VA will pay you a set amount of money each month until they finish processing your claim, starting on the 125th day. The exact amount of this payment is determined by one of two things.

It will either be (1) the average amount they pay to other people who have your same condition, or (2) the amount that is given to someone with a 40% rating, whichever is LESS. So if the amount given to someone with a 40% rating is less than the average amount given to people with your condition (or vice-versa), then that is what you will be given, every month, until they finish processing your claim.
Right now, as long as your VA disability claim is submitted within the first 12 months after you leave the military, the VA gives back payments for the time between your date of separation and the VA's rating decision. Under the Veterans Backlog Reduction Act, this will still occur, but the amount you received in "provisional benefits" will be subtracted from the amount you would have received for this period.
For example, let's say that Billy has a condition that entitles him to $200/month of provisional benefits since his claim was not processed within 125 days. He receives this amount for 6 months before his claim is finally processed, so in total he receives $1,200 of provisional benefits. Once his claim is processed, he is entitled to $300/month. He had been separated from the military for 10 months (6 months plus the 125 days) before his claim was finalized. He should receive $3,000 in back pay for those 10 months ($300/month for 10 months = $3,000), but since he was already given $1,200, he only receives $1,800 ($3,000 – $1,200 = $1,800). Got it?
On the flip side: Good news! If your Rating Decision gives you less than the amount the VA paid you over those months, you won't receive any back pay, but you won't have to pay them back the extra money they gave you. You get to keep it. Awesome.
That's it for the Veterans Backlog Reduction Act. Again, it has not been passed yet, but is still sitting in the House of Representatives. Let's hope they get on this soon so you can get this much needed financial help while you wait for them to fix their backlog with the other bill that's sitting in Congress, which I'll discuss next week.