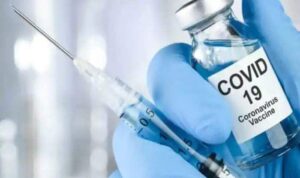 The VA announced on November 17th, 2020, that they are working closely with the CDC and other groups to develop a successful plan to distribute the Covid-19 vaccine once it becomes available.
The VA acknowledges that the distribution plan will include at least 2 phases: distribution to a select at-risk group due to limited supply, and a general distribution to all Veterans wishing to receive the vaccine once the VA acquires a large enough supply of the vaccine.
The VA assures that the plan is being developed alongside "experts in ethics, health equity, infectious disease, logistics, pandemic planning, pharmacy and public health," etc., but the VA did not elaborate on how Veterans will be chosen for each distribution phase or how the distribution will take place.
There has been significant discussion regarding the development of the Covid-19 vaccine, with the possibility that one or more could be available by the end of the year, however, no vaccines have yet been approved by the FDA.
On their website, the CDC states "There may be a limited supply of Covid-19 vaccines before the end of 2020, but supply will continually increase in the weeks and months that follow." They note that it is likely for the vaccine to only be available on an emergency basis at first, with the recipient groups slowly growing from at-risk individuals to everyone once the supply is large enough.
The Covid-19 vaccine will be free to taxpaying citizens, although the distributers can charge a fee to administer it. As such, it could potentially cost Veterans a small amount to receive the vaccine, depending on their VA healthcare, although VA has not officially made a statement on the cost of the vaccine for Veterans as yet.
We will continue to share updates as the VA develops their plan and once more information on who, how, and when is available.