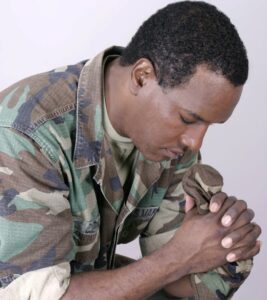 On October 17th, 2020, the Commander John Scott Hannon Veterans Mental Health Care Improvement Act of 2019 was signed into law.
This act aims to significantly improve access to mental health services and support for all veterans. It is a fairly comprehensive law that aims to improve mental health services in multiple ways. 
Here are some highlights:
The law first calls for more thorough reporting by both the DoD and the VA regarding suicides among service members and veterans in an attempt to build a more accurate picture of the realities of the stressors these individuals face that ultimately lead to their suicides and the access or lack of access they had to supportive resources. It also calls for the initiation of multiple studies to better understand various factors, like chronic pain, substance abuse, etc., and their effect on mental health.
Next, the law establishes a grant program for organizations that provide suicide prevention services to veterans and their families in an effort to further the reach of existing suicide prevention programs.
The law calls for the development of a three-year pilot program that offers free "integrative health services" (services like animal therapy) to some veterans who suffer from PTSD, depression, or anxiety. 
The law requires the VA to implement various strategies geared toward improving their mental health workforce, including improved training methods, more thorough staffing at facilities, etc. 
Finally, the law requires the VA to improve their services specifically for Women Veterans, including launching a website specifically for women veterans as well as expanding the Women Veterans Call Center (1-855-829-6636) to include text messaging.