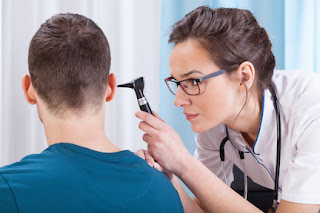 A new bill introduced in the Senate last month is aimed at streamlining and expanding VA efforts to increase staffing and provide timely care. The Delivering Opportunities for Care and Services for Veterans (DOCS for Veterans) Act comes at a time when the VA is struggling to provide speedier access to care as well as increasing availability of certain types of care, such as mental health care, for veterans in rural areas.
The VA is still falling behind in reducing appointment wait times for veterans. While the VA was making some progress in reducing wait times, they have experienced such an unexpected increase in veterans needing care that efforts to decrease those wait times have actually lost ground over the last year. The VA had 2.7 million more appointments this past year than in any previous year and authorized 900,000 of those veterans to seek care from outside providers. This bill aims to authorize additional funding for more providers and make it easier and faster for the VA to get them on board.
The DOCS for Veterans Act would also provide increased mental health care aimed at reducing the high suicide rate among veterans. As we reported last
November
, an average of 22 veterans a day are tragically choosing to end their lives. To help increase access to mental health care, the VA would be authorized to recruit more doctors, nurses, physician assistants and mental health care providers, especially in rural areas. This bill would also establish a VA Nurses Advice Line which would target rural veterans and provide medical advice, eligibility and benefits information, as well as help with scheduling appointments.
The DOCS for Veterans Act is backed by many veterans' organizations, such as the American Legion, AMVETS, and the National Guard Association of the US, among others, as well as many mental health organizations. We will keep you informed about its progress through the hallowed halls of Congress.