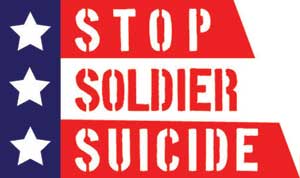 On March 8
th
, the VA announced new changes aimed at improving suicide prevention among veterans in addition to the
earlier changes that we reported
at the beginning of this month. All of these changes are the result of the VA's February Summit on veteran suicides.
Commenting on the Summit, VA Under Secretary for Health Dr. David Shulkin said, "We know that every day, approximately 22 Veterans take their lives, and that is too many. We take this issue seriously. While no one knows the subject of Veteran suicide better than VA, we also realize that caring for our Veterans is a shared responsibility. We all have an obligation to help Veterans suffering from the invisible wounds of military service that lead them to think suicide is their only option. We must and will do more, and this Summit, coupled with recent announcements about improvements to enhance and accelerate progress at the Veterans Crisis Line, shows that our work and commitment must continue."
The changes announced March 8 include establishing new standards of care to provide individualized mental health care based on veterans' symptoms and needs; a new study called "Coming Home from Afghanistan and Iraq" that will examine the effects of combat and deployment on veterans' well-being, mental health and suicide risk; and increased availability throughout the VA of naloxone rescue kits to prevent deaths from opioid overdoses.
The VA will also improve veterans' access to mental health care with the creation of 3 regional tele-mental health hubs.