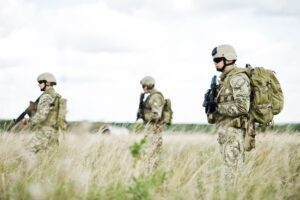 On September 14th, the VA officially extended the deadline for conditions on the Gulf War Presumptive List. 
The VA has numerous Presumptive Lists that consist of conditions that are automatically considered service-connected if a veteran served in certain circumstances. These circumstances range from serving in a location during a specific time to being exposed to things like Agent Orange or radiation.
The Gulf War Presumptive List allows veterans who served in Southwest Asia and Afghanistan during the Gulf War to receive benefits for certain conditions that develop after their military service.
The list includes conditions like Gulf War Syndrome and multi-symptom illnesses, which must qualify for a 10% rating before the deadline in order to be considered service-connected. 
Not all of the Presumptive Lists have deadlines, but the Gulf War Presumptive List does. Previously, the deadline was December 31, 2021, but in the new regulation published yesterday, the VA pushed back the deadline by 5 years to December 31, 2026. 
This is not the first time the VA's extended this deadline. Since the Gulf War is ongoing, keeping the previous deadline would deny future Gulf War veterans their much-deserved benefits. In the regulation, the VA also acknowledges that the research regarding these conditions "remains inconclusive regarding the time of onset of undiagnosed and other illnesses related to Persian Gulf War service." 
By extending the deadline, the VA is ensuring that Gulf War vets who develop these conditions will be able to receive their benefits, and the VA is allowing more time for further research regarding Gulf War conditions.