The Respiratory System
Topics:
---
The Respiratory System Overview
The VA awards disability compensation for each Respiratory System condition that is service-connected. The DoD will also rate service-connected Respiratory System conditions as long as they also make the service member Unfit for Duty. For Reservists, the condition must have occurred in or resulted from an injury in the Line of Duty to qualify.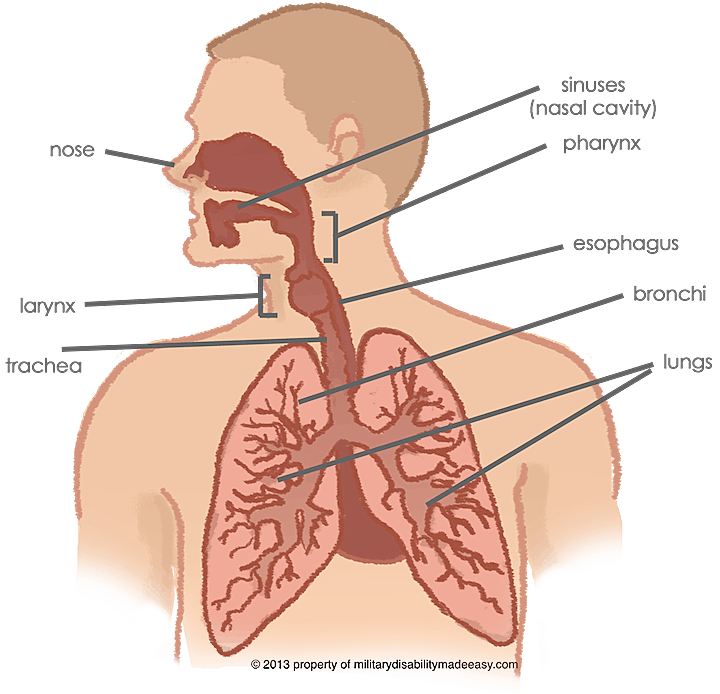 The Respiratory System consists of everything responsible for bringing air into and out of the lungs, absorbing oxygen into the blood, and exhaling carbon dioxide. The Respiratory System includes the nose, sinuses, pharynx, larynx, trachea, lungs, and bronchi (bronchial trees).
The VASRD offers rating options for Respiratory System conditions based on how well air is pulled into the lungs, oxygen is absorbed into the blood, and the remaining air exhaled from the lungs. There is a range of pulmonary function tests (PFTs) that are essential to properly rating most Respiratory System conditions, including spirometry, diffusion capacity, and exercise testing. See the Respiratory System Ratings page for full details on the necessary tests required to properly rate Respiratory System conditions.
To honor the Pyramiding Principle, only a single rating can be given for multiple Respiratory System conditions since it is practically impossible to separate the symptoms. In most cases, multiple Respiratory System conditions will be rated using all of the symptoms combined together, and the VA will choose the single code they feel best covers the overall Respiratory System disability (see The Respiratory System Ratings page for details and any exceptions).
---
Respiratory System Condition Ratings
The VASRD offers ratings for the following conditions of the Respiratory System: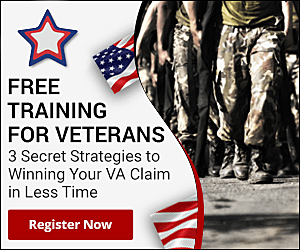 If a condition is not directly listed on The Respiratory System Ratings page, it is rated under the code that best describes it or its dominant symptoms.