The Ears
Topics:
---
The Ears Overview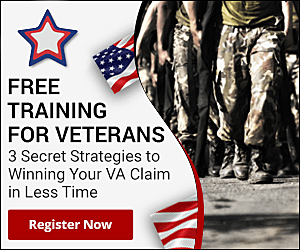 The VA awards disability compensation for each Ear condition that is service-connected. The DoD will also rate service-connected conditions as long as they also make the service member Unfit for Duty. For Reservists, the condition must have occurred in or resulted from an injury in the Line of Duty to qualify.
The Ear is a unique sensory organ. While the main function of the Ear is to control hearing, it also controls the body's balance. Because of this, the VA focuses the rating system for Ear conditions primarily on hearing loss, with additional rating options to cover conditions affecting balance, infections, etc.
To honor the Pyramiding Principle, only a single rating can be given for multiple Ear conditions that affect hearing. If the Ear conditions, however, cause distinctly different symptoms, then those symptoms can be rated in addition to a rating for hearing loss. For example, if an Ear condition or conditions cause hearing loss, tinnitus, and dizziness, then each distinct symptom can be rated separately under their appropriate codes (see The Ear Ratings page).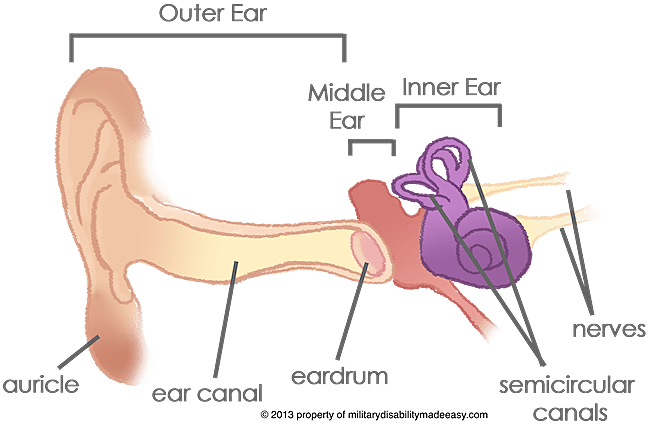 ---
Ear Condition Ratings
The VASRD offers ratings for the following conditions of the Ears:
If an Ear condition is not directly listed, it is rated under the code that best describes it or its dominant symptom.
In addition to or instead of the standard disability compensation for Ear conditions, the complete loss of hearing in both Ears or a single Ear when combined with other disabilities may also qualify for Special Monthly Compensation.