The Breasts

Topics:
---
The Breasts Overview
The VA awards disability compensation for each condition of the Breasts that is service-connected. The DoD will also rate service-connected Breast conditions as long as they also make the service member Unfit for Duty. For Reservists, the Breast condition must have occurred in or resulted from an injury in the Line of Duty to qualify.
The Breasts consist of the tissue overlaying the pectoral muscles, and include fatty tissues and lymph nodes. All genders can be affected by conditions of the Breasts.
To honor the Pyramiding Principle, only a single rating can be given for multiple Breast conditions unless they cause distinctly separate symptoms. In cases where multiple Breast conditions cause similar symptoms, the conditions will be rated once using all of the symptoms combined together, and the VA will choose the single code they feel best covers the overall Breast disability (see The Ratings for Conditions of the Breasts page for further details).
---
Breast Condition Ratings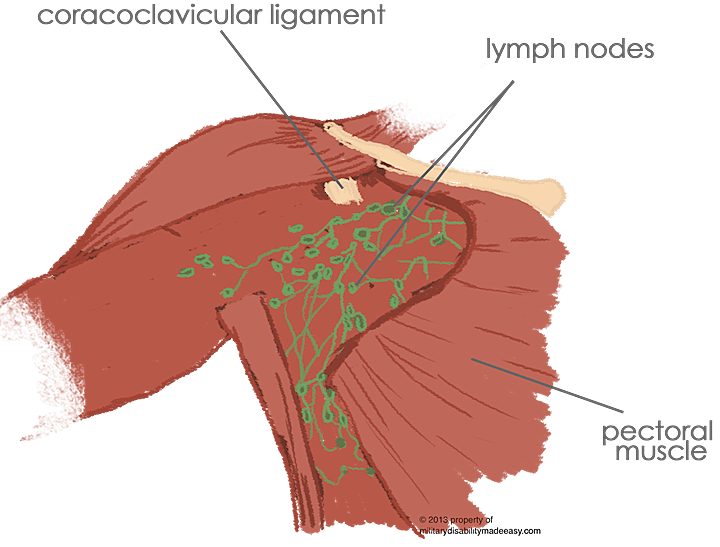 The VASRD offers ratings for the following conditions of the Breasts:
If a Breast condition is not directly listed, it is rated under the code that best describes it or its dominant symptoms. See The Ratings for Conditions of the Breasts page.