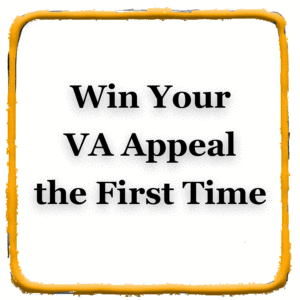 Need to appeal the VA's decision, but don't want to get stuck in an endless appeals process?
VA Appeals are tricky, but not impossible to win.
In this 18-MINUTE VIDEO, we give you 5 proven steps to help you win your VA Appeal the first time.
This video is FREE for All-Access Members and can be accessed through the All-Access Membership page. Not yet a member? Join Now!