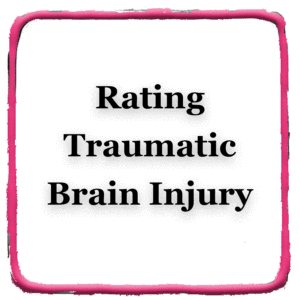 Want to guarantee your Traumatic Brain Injury (TBI) is rated correctly?
From multiple complex secondary conditions to proving service-connection, TBI can affect every aspect of your life and can be very complicated to rate correctly.
In this 20-MINUTE VIDEO, we break down the complexities of rating TBI and all the secondary conditions it causes into streamlined tried-and-true steps proven to maximize your ratings.
This video is FREE for All-Access Members and can be accessed through the All-Access Membership page. Not yet a member? Join Now!