Ever wonder why your ratings don't add up?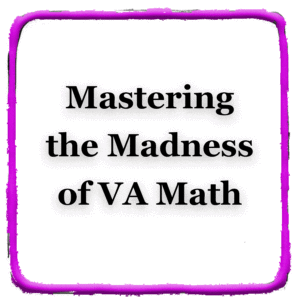 ---
Both the DoD and the VA use VA Math to combine the ratings of individual conditions to get your Total Combined Rating.
In this 20-MINUTE VIDEO, find out why 2+2 does not equal 4, understand the reasoning behind VA Math, and become a VA Math master using visuals and step-by-step processes that allow you to combine your ratings quickly and accurately.
This video is FREE for All-Access Members and can be accessed through the All-Access Membership page. Not yet a member? Join Now!