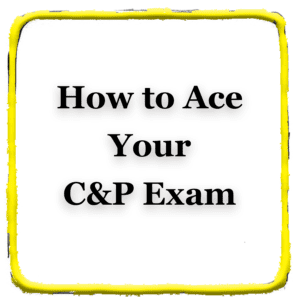 Maximize your ratings by acing your C&P Exam!
The C&P Exam can make or break your VA Disability benefits. In this 15-MINUTE VIDEO, we break down exactly what the C&P Exam is, how it works, and how to prepare so you can ace the exam the first time.
This video is FREE for All-Access Members and can be accessed through the All-Access Membership page. Not yet a member? Join Now!