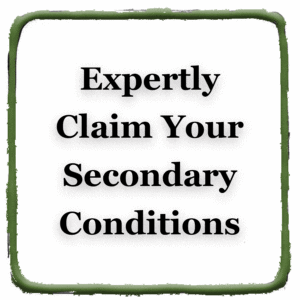 Have your service-connected conditions caused new medical problems?
The VA will rate all secondary conditions caused by your service-connected conditions, but only if you claim them correctly. In this 20-MINUTE VIDEO, we break down the various types of secondary conditions and discuss the exact evidence needed to claim each correctly the first time.
This video is FREE for All-Access Members and can be accessed through the All-Access Membership page. Not yet a member? Join Now!