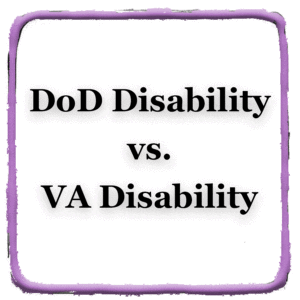 Wait! DoD and VA Disability are not the same?!
Nope. In this 15-MINUTE VIDEO, discover the differences between DoD Disability and VA Disability and how they work together so that you can dominate the system and get every benefit you deserve.
This video is FREE for All-Access Members and can be accessed through the All-Access Membership page. Not yet a member? Join Now!